Smart UPS CyberPower Original – Tipe HSTP3T60KE
| | |
| --- | --- |
| VA | 60000 |
| Watts | 54000 |
| Rated Current | 83 |
| Rated Output Voltage | Line to Neutral (L-N):220, 230, 240 Vac, Line to Line (L-L):380, 400, 415 Vac |
| Outlets | Hardwire Terminal Block x 1 |
| Dual Power Inputs | Yes |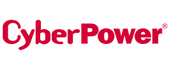 Deskripsi
CyberPower HSTP3T60KE 3-Phase online UPS with in-built battery provides long-lasting power backup for data closets, transportation and infrastructure, and emergency systems. With parallel redundancy capability, the HSTP33 (3-Phase) Series UPS is ideal for critical applications in server rooms, data centers, industrial factories, and power generation plants that require high capacity, high reliability, and extended runtimes.
With integrated IGBT technology and intelligent DSP-based control, the UPS produces less input total harmonic distortion (THDi) and achieves higher power efficiency up to 98% in Economy Mode, making it the most efficient UPS in the industry. Higher operating efficiency equates to lowered BTU heat dissipation and lowered idle power consumption, resulting in an operating expense reduction and a lower carbon footprint.
To improve operating efficiency, the UPS system works in bypass mode under normal conditions, during which the inverter is kept on standby. During power failures, the UPS switches to battery mode and the inverter continuously supplies the critical load to the connected equipment.