Mesin Absen Biometric MB10VL
| | |
| --- | --- |
| Display | 2.8-inch TFT Screen |
| Face Capacity | 100 |
| Fingerprint Capacity | 500 |
| Card Capacity | 500 (Optional) |
| Transactions | 50,000 |
| Communication | TCP/IP, USB Host, Wifi (Optional) |
| Standard Functions | ADMS, DST, Self-service Query, Automatic Status Switch, T9 Input, Camera, 9-digit User ID, Multiple Verification Methods, Bell Scheduling, SSR |
| Hardware | 1GHz Dual-Core CPU, 256MB RAM/256MB Flash, 1MP Binocular Camera |
| Operation System | Linux |
| Access Control Interface | 3rd Party Electric Lock, Door Sensor, Exit Button |
| Facial Recognition Speed | ≤1s |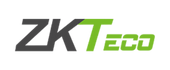 Deskripsi
MB10-VL is a touchless multi-biometric identification terminal featuring ZKTeco's innovative Visible Light Facial Recognition technology.
With the latest algorithm and Visible Light facial recognition technologies, the device can recognize a target in the distance from 30cm to 50cm. It will automatically operate when it detects a human face in the detection distance to deliver better recognition quality in terms of speed and accuracy than the previous near-infrared facial recognition terminals.
With the applied Deep Learning algorithm, the pose angle tolerance and anti-spoofing ability against the dynamic environment and various spoofing attacks have been greatly enhanced.
Produk Terkait
| | |
| --- | --- |
| Motor Type | DC 24V brushless motor |
| Motor MCBF | 3 million times |
| Power Supply | 220V |
| Remote Control Distance | ≤ 30m |
| Operating Temperature | -35°C to 70°C |
| Operating Humidity | < 90% |